Introducing a collection that one can use easily as a complete façade or part walls and surfaces as and how desired.
Best Wall Cladding Manufacturer In India
Stomenti is a leading Wall Panels Cladding Manufacturer In India. Our high-quality wall cladding tiles are crafted from top-grade sandstone, imparting an exquisite appearance to your interior and exterior walls.
By incorporating our wall-cladding stones in your bedroom, you can effortlessly infuse a cosy ambience. Our superior stones can create a pleasant environment for your family. Numerous architects and designers have endorsed our products, as they offer endless design possibilities to elevate the traditional aesthetic.
Our composite cladding options offer an eco-friendly and cost-effective solution for those looking to enhance the look of their walls. Made from a combination of recycled materials, our composite cladding products are available in various styles and colours to suit any aesthetic.
Wall Panels Cladding Manufacturer In India
We understand that every space is unique, so we offer many patterns. Our range of patterns includes both traditional and contemporary designs, catering to the diverse tastes of our clients. From simple geometric shapes to intricate patterns, we have something for everyone. So, whether you're looking for a classic look or a modern touch, our collection of patterns will provide you with endless design possibilities.
As a renowned wall cladding manufacturer in India, we use the latest technology and equipment to ensure that our patterns are precise and consistent, providing a flawless finish to your walls. Our wall panel cladding products are visually appealing, highly durable, and long-lasting. In addition, they are resistant to moisture, termites, and other environmental factors, making them ideal for use in both indoor and outdoor spaces.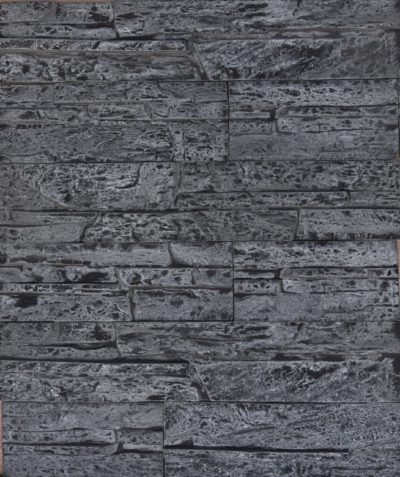 On a path to an alluring future
When experience meets innovation
Indigenous product
Anti ageing product
skilful craftsmanship
SCRUPULOUS PRODUCT
About us
Stomenti is a smart new-age material that is friendly to use as well as a fantastic alternative to natural stones that need to be mined from the depths of the earth.It is a concrete cement based product, that is developed by technology mastered over years of working with this material.
Do you want to become our Channel Partner?
Faq's
What is the installation process for wall cladding?
The installation process for wall cladding varies depending on the material used and the location of the installation. However, our team of experts will ensure the installation is done correctly and efficiently, with minimal disruption to your daily activities.
Are your products eco-friendly?
Yes, our composite cladding products are made from recycled materials, making them eco-friendly for those looking to reduce their carbon footprint.
Can you provide custom wall cladding solutions?
Yes, we offer custom solutions to meet your specific needs and requirements. Our team of experts will work with you to create a design tailored to your style and preferences.
We offer warranty on all of our products. Please get in touch with us for more information on our warranty policy.
Do you provide installation services?
We offer professional installation services to ensure your wall cladding is installed correctly and efficiently.
You can contact us via phone, email, or through our website. Our team of experts will be happy to answer any questions and provide you with more information about our products and services.
Looking for a Wall Cladding Manufacturer in India?
At Stomenti, we are committed to providing our customers with exceptional service and support. We are available to answer your queries and help you choose the perfect wall cladding solution for your needs.